CONNECTUS is an organisation based in Athens, Greece aiming to provide services that support the private as well as the public sector in the fields of:
VET, skills, and career development
Analysis of impacts of (higher) education, optimization of policies related to VET and career counselling and skills gaps analysis; development of educational curricula; design and implementation of VET trainings; career counselling and business mentoring and trainings.
Entrepreneurship and business mentoring
Research on policy measures that support entrepreneurship and development of entrepreneurship skills. Analysis of training delivery methods and training methods suitable for entrepreneurs and small companies.
Their projects in the sector of education need nowadays applications that will transform the learning process into a fully digital experience able to reach out to more people in a more efficient way.
Their experience in the sector of policy research is longstanding. They complement the outputs of EU research and analysis as with the development of trainings and educational material that contribute to tackling societal challenges, e.g. creating awareness for the climate change to students, improve the digital skills of teachers and trainers, develop school curricula that targets inclusion in education and the use of digital tools in education, design of tailored platforms to specific needs of educators and students or trainees.
They develop trainings that address the current needs of employed as well as of job seekers. The trainings aim to improve different set of skills including:
Digital skills
Entrepreneurship attitude
Problem-solving skills
Leadership skills
Career-path redefinition
Curricula Development and Implementation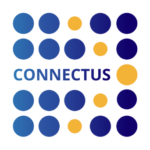 Country: Greece