INDEPCIE (Institute for the personal development, entrepreneurship, coaching and Emotional Intelligence) is a training company founded in 2018 focused in the attitudinal training and the improvement of human performance. The company works with clients with the aim of increasing their results both in personal or professional areas, developing techniques and strategies in the areas of coaching, Emotional Intelligence, soft skills and Neuro Linguistic Programming (NLP).
INDEPCIE trains persons, so both the individuals and their organizations acquire skills and habits leading to a continuous improvement. The staff uses the most advanced techniques in training to develop and achieve this ambitious goal as experts in team management, emotional management and motivation.
INDEPCIE learns from the experience gained by its staff, professionals with years of background in the fields of training and the development and management of transnational projects in the frame of Erasmus + Program. We have 8 permanent staff members and external collaborators.
We have a high social commitment and we work actively with different young and women organizations, disadvantages groups, chambers of commerce and NGOs under a triple focus.
INDEPCIE pursues the personal development offering training programs to strength the self-knowledge, the awareness, the improvement of the interpersonal skills and the full development of the individual potential.
From an entrepreneurial point of view, we promote the professional and organizational improvement through communication and interpersonal skills. Thus, we reinforce the link between departments, customers and suppliers; the strategic planning and conflict solving. All this in order to maximize the results of the company, time management and productivity.
INDEPCIE develops permanently its own training programs, endowing participants with techniques, tools and skills in the fields of human development, emotional and physical health.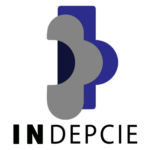 Country: Spain